Diamond Heights Townhouses
Subject:

Multi-Family Housing - Townhouses

Project Number:

0570

Date:

February 1971

Client:

Alpha Land Company

Location:

San Francisco, California

Project Name:

Diamond Heights Townhouses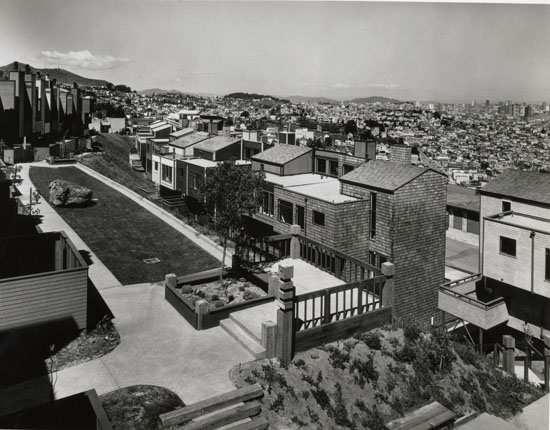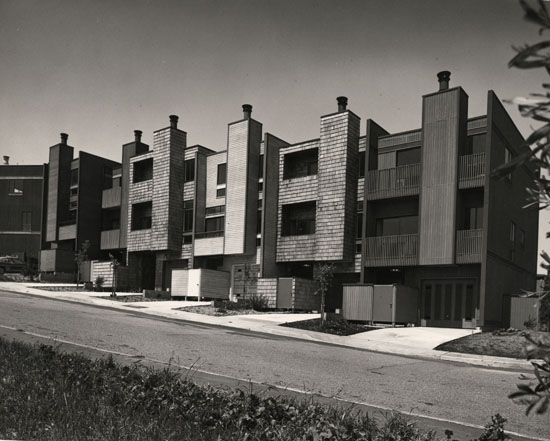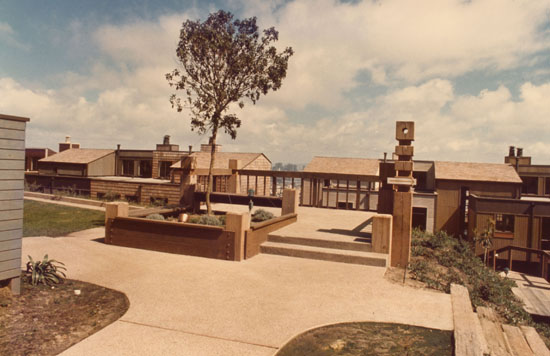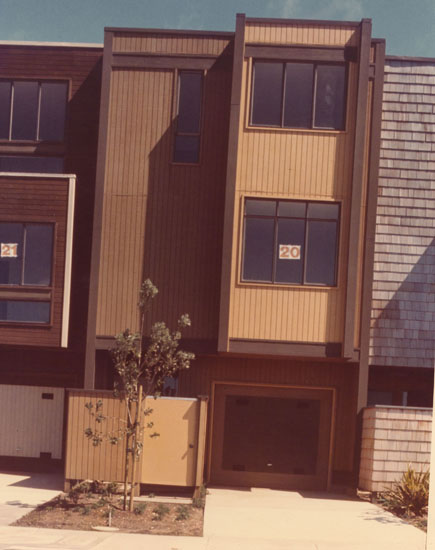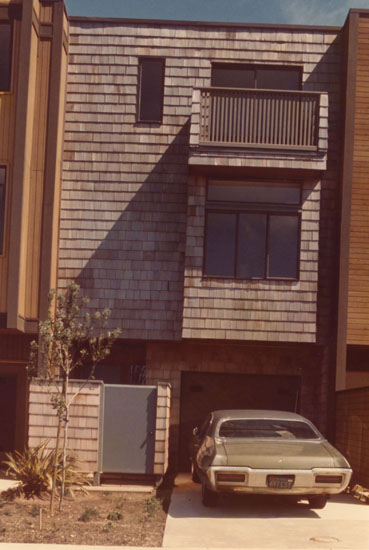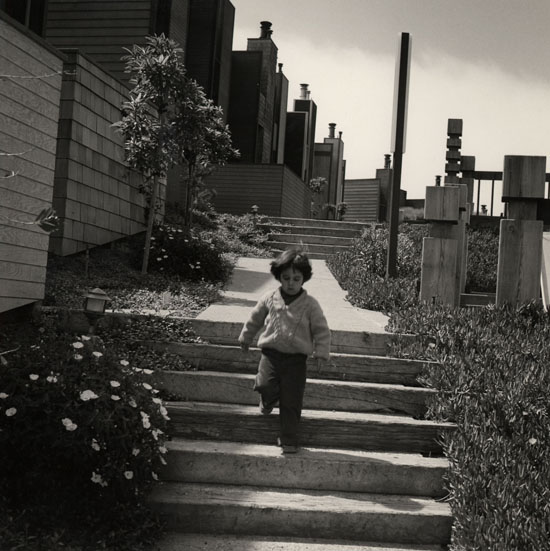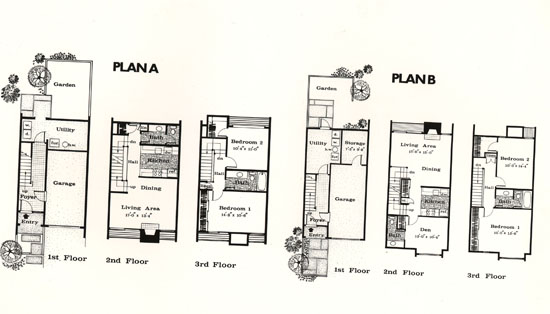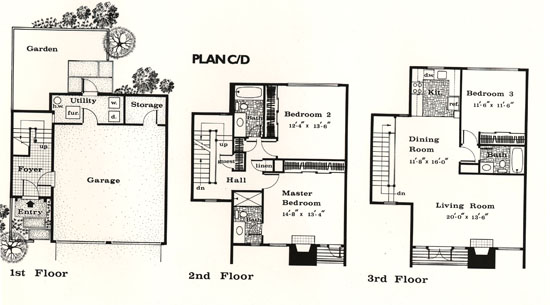 In 1972, Everson and Digby streets edged the kidney-shaped, steep, hilly block, known as Redrock Hill. On this entire block, Alpha Land Company decided to build fifty-one three-story, eighteen feet wide, townhouses with a a building code required two-car garage. The ten feet width of the garage occupied almost the entire building frontage leaving six feet for an entry. The townhouse buildings were designed to contain two to three bedrooms with one-and-one-half to three baths within their narrow eighteen feet widths.
Because of the eighteen feet width, I designed an upside down house, locating the living room on the third floor, where it could have fourteen feet high, vaulted beamed ceilings and the bedrooms on the second floor. The living rooms with a fireplace had panoramic views. As a result, the space felt very large and spacious. The front bedrooms below opened onto balconies. The townhouse had individual patios and shared the open space in the back where we designed a children play yard equipment for the use of the block.
The fifty-one townhouses were based on three different floor plans. Typical in large housing developments, the developer limited the number of plan variations as it substantially reduced construction costs. However, It was a challenge to achieve "visual" variety when townhouses were lined up like soldiers. In this case, we convinced the developer to let us select a larger than usual range of wood facade finishes and exterior colors. In the end the construction cost totaled to three million dollars
"Sure the View's Great…But This Site Posed Plenty of Problems." House and Home October 1974: 64, 66.
"New 3-Story San Francisco View Town Homes." San Francisco Sunday Examiner & Chronicle 2 June 1974.
Hart, Leslie. "Captures City Ok: Overwhelms Local Project Resistance." Homebuilding Business 1974: 1, 6.