Subject:

Winery (Unbuilt)

Project Number:

0790

Date:

February 1, 1986

Client:

Richard Shown

Location:

Yountville, California

Project Name:

Shown and Sons Winery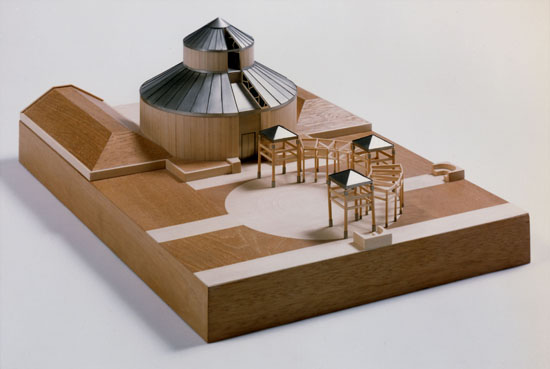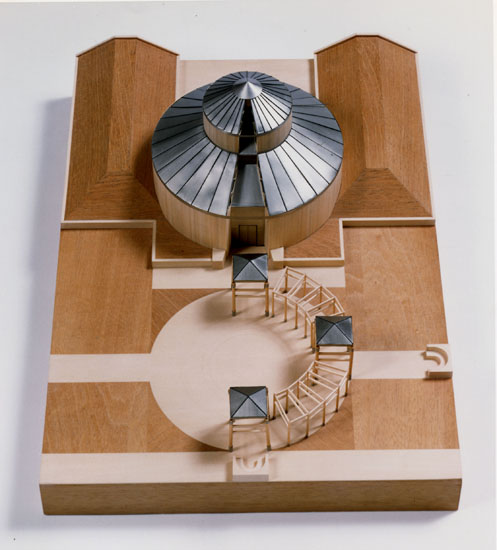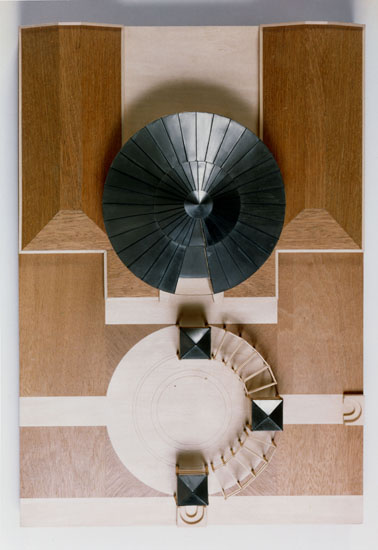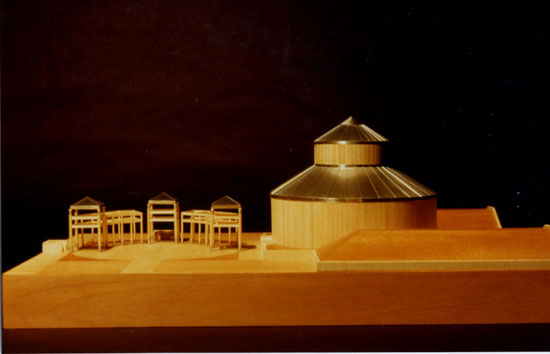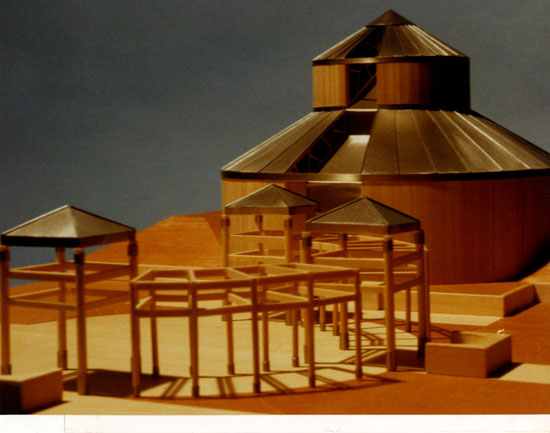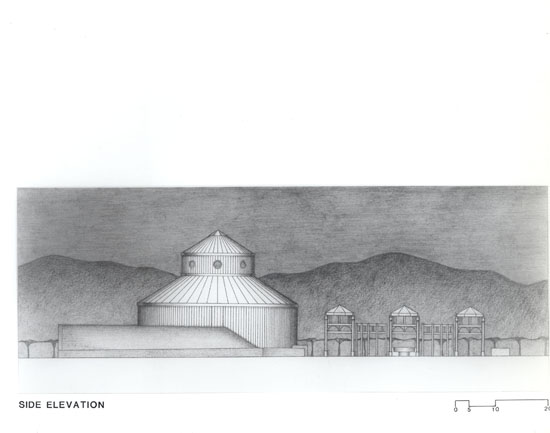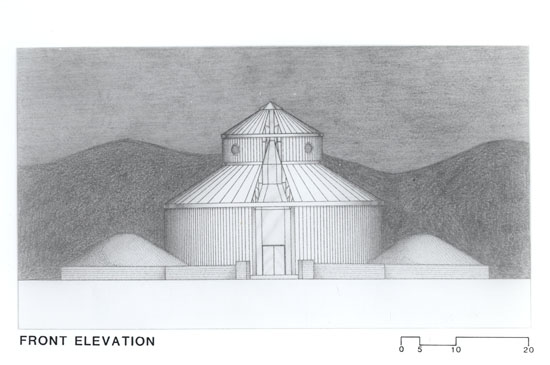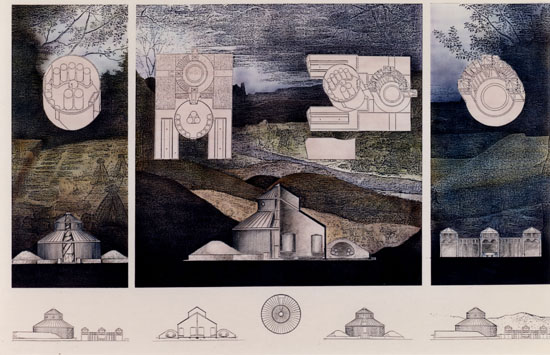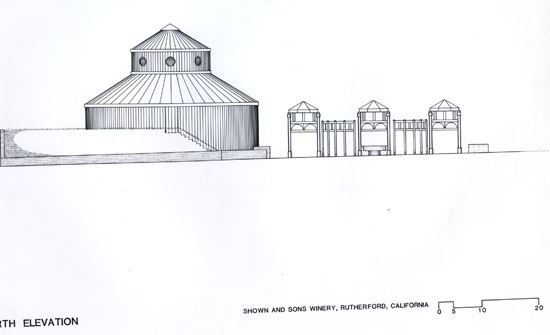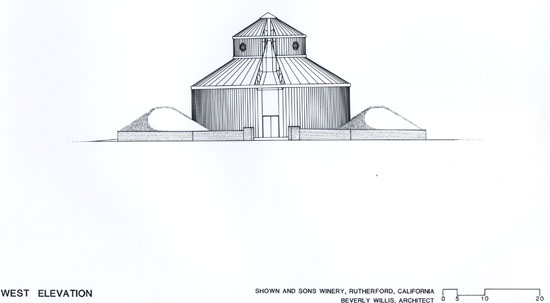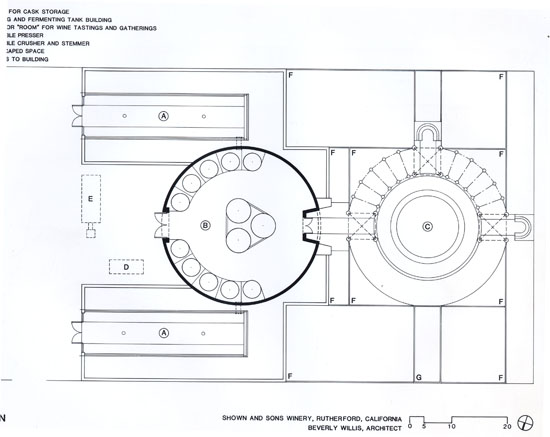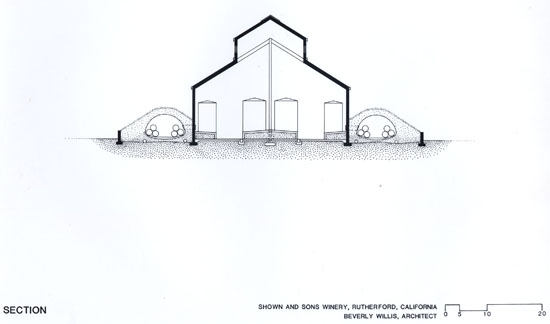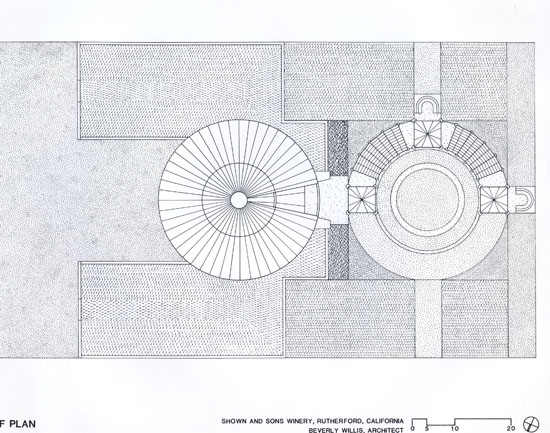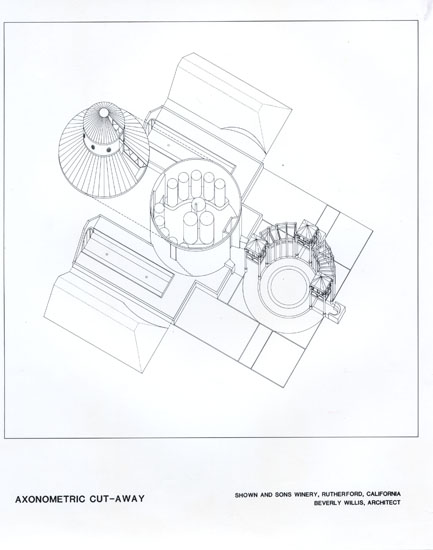 In classical architecture, the circle represents the idea of perfection. Symbolically the question I asked of the circular form was – can we achieve perfection? Does it exist? To architecturally answer, I cut a pie shaped wedge from the circular wall and roof, functionally using the cut piece as the winery entrance. This cut in the circular form for me symbolically suggests that the search for perfection continues. Do we truly know and understand all the potential elements of architectural design and how they are related? Or had we only scratched the surface? Was the lived experience of architecture its fourth dimension?
The exterior design of the winery building symbolized its function, as the structure housed winemaking tanks and machinery. The facade was clad with rough-cut wood placed vertically with metal bands encircling the wood facade, like that found on wood wine barrels. The colored, circular, standing-seam metal roof rose to a single peak at the center.
These spaces needed to be cool, but not refrigerated. The winery's circular geometry was ideal for passive cooling. Capitalizing on the cool California night air, I located timed in-take fans at the building's foundation to draw in the night air, which provided sufficient cooling. During the day, the warm air passively rose to the top of the building and out of open, fixed louvered vents.
The storage mounds flanking the main structure stored the wine after it was made. The storage-mound-caves similarly used the cool night air to maintain a constant temperature of 60-65 degrees. To accomplish this the design needed more insulation. Computer analysis suggested several inches of styrofoam over the metal structural tube form, covered by two feet of soil. How well it all work, I will never know, unfortunately the Shown and Sons building was not built due to the lack of financing.