Subject:

Residence

Project Number:

0811

Date:

July 24, 1991

Client:

Beverly Willis

Location:

119 East 35th Street, New York, NY 10016

Project Name:

Willis Residence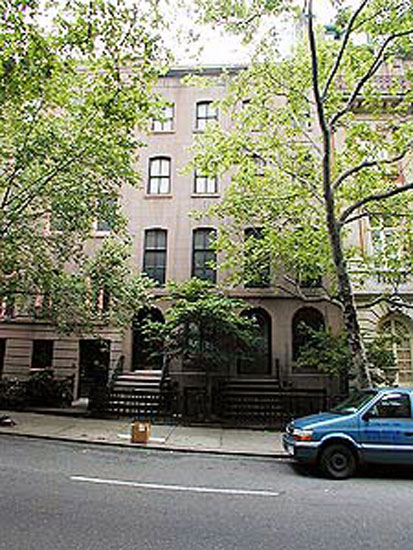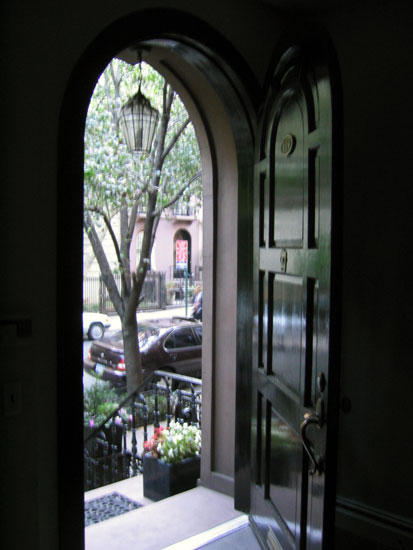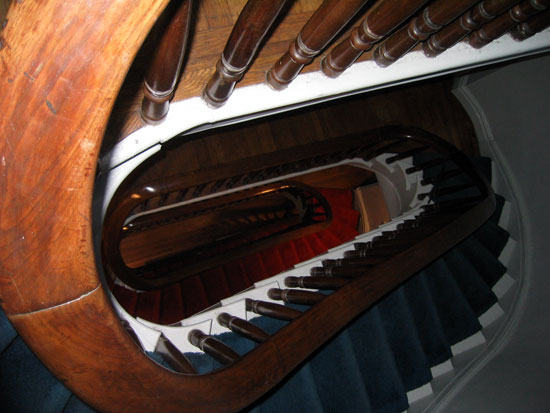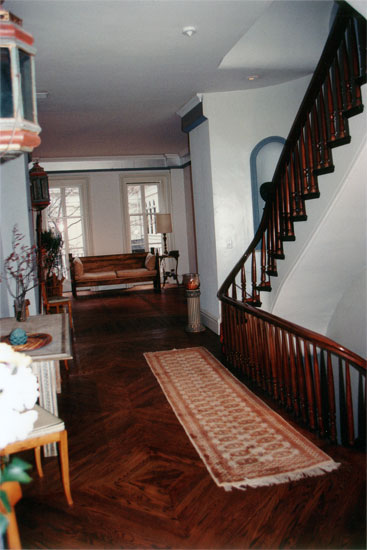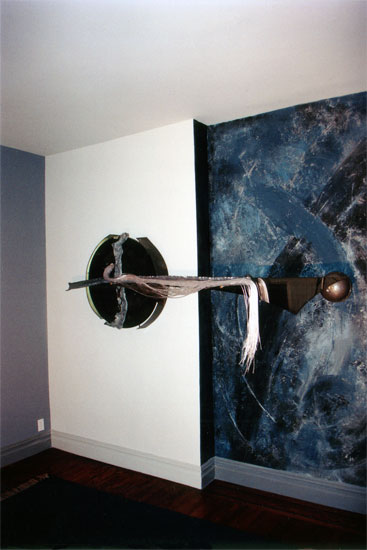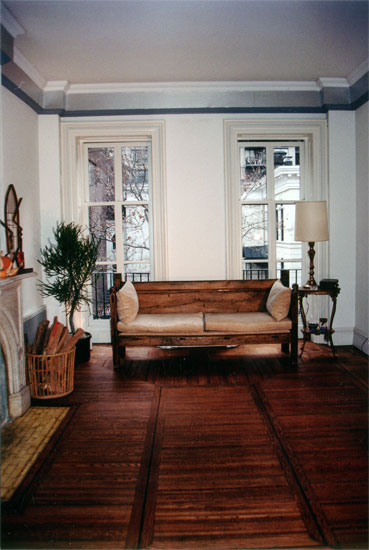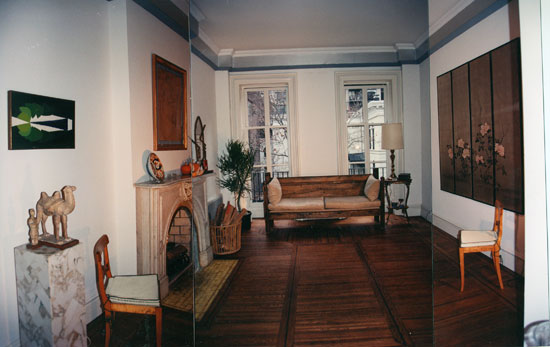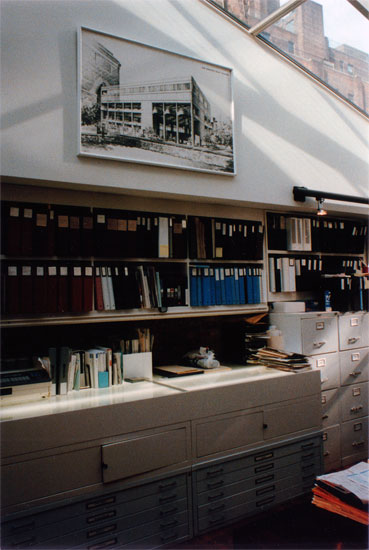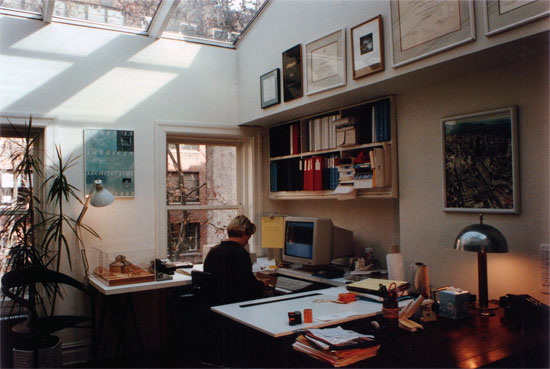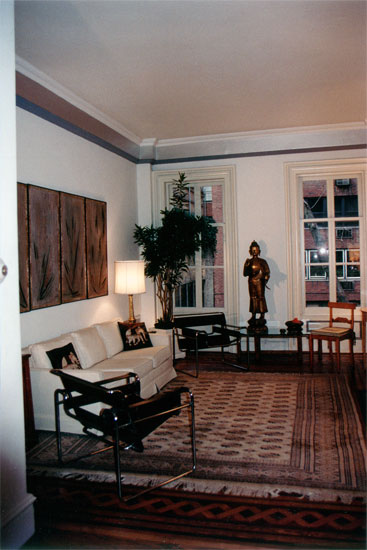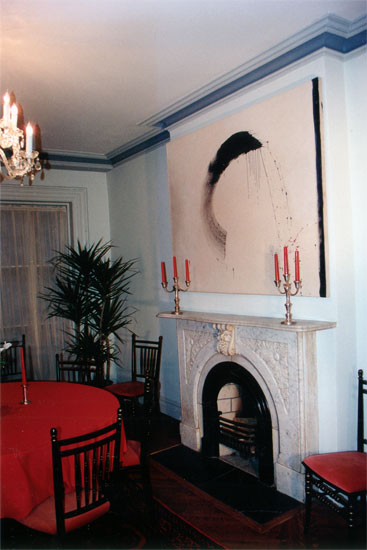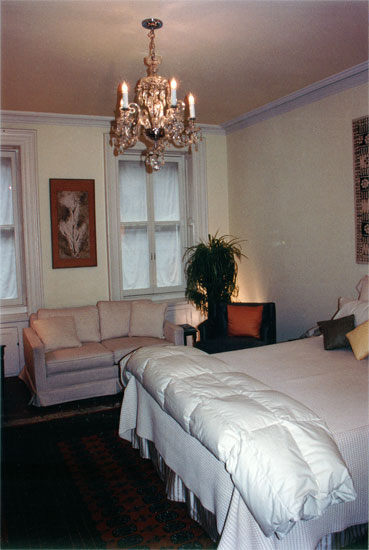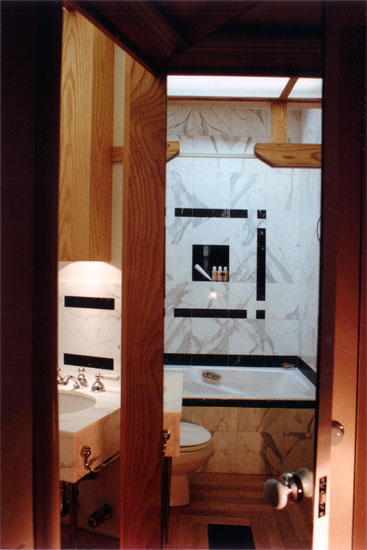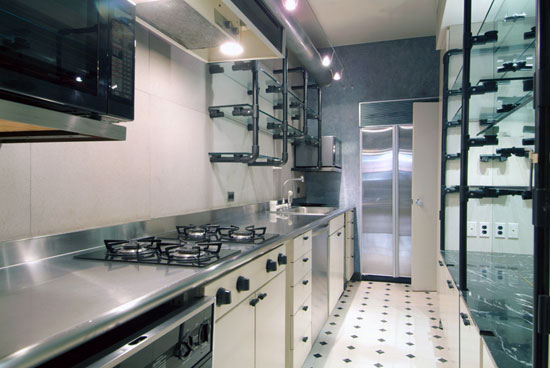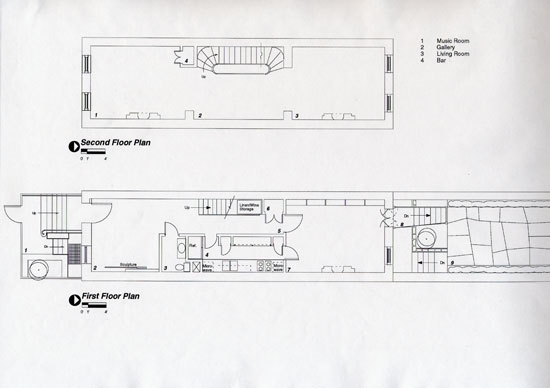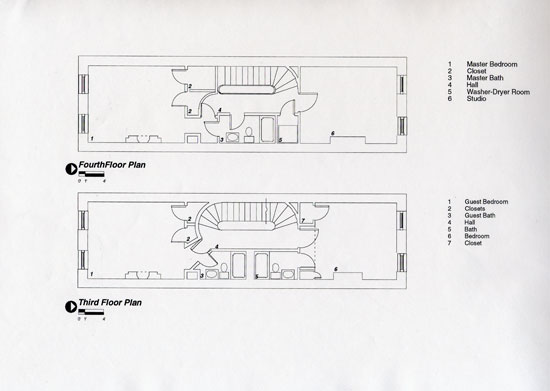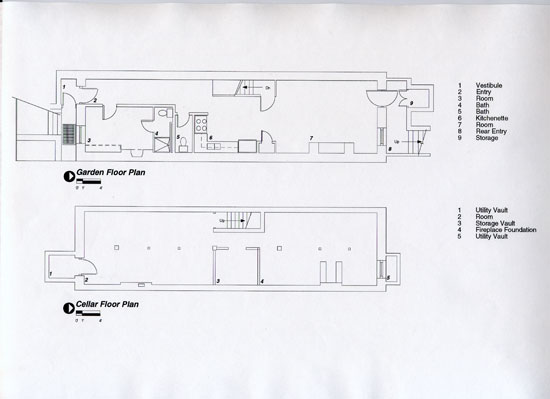 After three years of commuting between the coasts, in 1991 Willis decided to settle primarily in New York instead of San Francisco and buy a loft style flat. After several months of a disappointing search in Greenwich Village and Soho, and dismayed by New York's cooperative regulations that were so different from California, Willis's realtor Rosita Sarnoff suggested looking at a lovely 5 story brownstone townhouse on Murray Hill at 119 East 35th Street off Park Avenue. Willis fell in love with its elegant oval staircase with the dome above, the tall windows in the 14 feet high ceiling full floor living room with the tiniest front yard with a wrought iron fence and an ample sized yard in back.
Constructed in 1865, after John and Mary Murray subdivided their estate into lots, land restrictions were placed on what could be built on the site. The restrictions were – "No buildings, other than brick or stone dwelling houses of at least two stories in height, with the ordinary appurtenances common to dwelling houses, excepting churches and stables of brick or stone; – and further that they will not hereafter erect or permit upon such lots, any livery stable, slaughter house, smith shop, forge, furnace, steam engine, brass foundry, nail or other iron factory, or any manufactory of gun powder, glue, varnish, vitriol, ink or turpentine, or for the tanning, dressing, or preparing or keeping of skins, hides or leather, or any brewery, distillery, museum, theater, or circus place for the exhibition of wild animals or any other erection known as nuisances in the law." Now zoned single family residential, ground floor commercial uses were permitted.
The house's architect is not known. It is a possible that the townhouse originally was designed for a successful middle class merchant. While elegantly planned with its tall ceilings, the 13 foot wide townhouse with its five marble fireplaces lacks the size and grandeur of a mansion suitable for the wealthy. Its plan provided space for only one live-in servant or cook who entered through a separate entrance on the ground floor under the front stairs. Service to the dining room on the floor above was from a large kitchen next to the servant's room.
The house was in dreadful shape even though it had been remodeled many times, most recently in the 70s, when the rooms were modernized, some reconfigured and most of the original wall, door, and ceiling moldings destroyed.
Willis's renovation design restored the interior and its architectural moldings and the100 years old floors, but with some changes to the plan. She decided to separate the ground floor from the house, making it a professional office and build a new kitchen on the entry floor adjacent to the entry and dining room. For her personal needs, she converted half of the top 4th floor, a rabbit warren of children-sized rooms, to a design studio adjacent to a new master bedroom and bath. Two other bedrooms and their attached baths were located below on the 3rd floor.
Earlier renovations had added air ducts, plumbing pipes and electrical wiring without removing the ones previously installed, obliterating the purity of its flowing walls. Key to the new plans that she designed, and architect Craig Konyk drafted, was the removal of tons of dead pipes, wires, ducts and their enclosures, restoring the walls to their original state, rebuilding the five fireplaces's fire boxes and flues, in order to convert them from coal to wood burning. Additionally I needed to add new ducts for the installation of a central air conditioning system and a new kitchen. In addition, the roof over the space that was to be my studio was removed in order to install a new glass roof, as I wanted to work under the northern light. She chose as the contractor, Jason Hammond, a contractor, wise in the way of New York's building trades, a skill not to be underestimated.
During demolition and construction, I gathered leftover pieces of materials, new and old, such as old lead pipes, abandoned heating grille, and new metals. I used these found materials to make wall sculptures, which I placed on painted textured surfaces in the Entry and the new Powder room.
Video: "Beverly Willis 119 E35 St. Construction." 15 November 1993.