By Beverly Willis
Published by The National Building Museum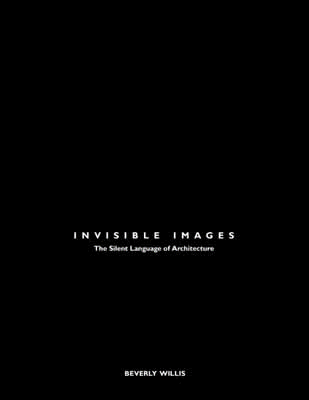 Invisible Images: The Silent Language of Architecture by Beverly Willis is a book for readers of the late 1990s, who have learned—and demand—to interact with media that includes both ideas and imagery.
Encompassing the full range of visual and verbal arts, Willis discusses and illustrates the creative process that is universal to all designers:
"All art forms, from architecture to music, dance to painting, drama to sculpture, cinematography to illustration, seek to reveal or express the invisible, unarticulated and often unperceived forces that affect the human experience at a given time. Objects that command attention and communicate at some profound level become timeless, weaving a tapestry of universal expression. The invisible images surrounding such forms or designs not only distinguish the present from the past, but generate new possibilities."
This original book, profusely illustrated in color with 170 stunning cross-cultural photographs and drawings of Willis's own architectural projects, multi-media art, and symbols will engage creative people in any field, and all of those who are interested in the creative process.
Willis's textual thesis is enhanced by a compelling visual device: a ribbon of words running along every page of the book, traversing time and place, with quotations from artists, writers, and philosophers, and highlights from her own text. More provocative than the moving headlines on Times Square, they carry the reader along … engaged by thoughts and interrupted by images, when not engaged by images and interrupted by thoughts.
Available through
The National Building Museum Shop
To order call or write:
401 F Street, NW
Washington, DC 20001
Tel: 202-272-7706; Fax: 202-272-2564
Also available through Amazon.com.